Have you ever had a concern about your children's grades? Have you spoken to your child's teacher because it takes your child a long time to complete their homework? Does your child have a difficult time sitting still? Does loud noises bother them? Why is your child still behind even though they have an IEP/504 Plan?
This is a parent-to-parent family guide to getting the answers to your initial concerns as a parent by understanding the early warning signs of a disability and learning what interventions will work for your child. Early intervention is key to your child's success. Reading this book will makes life easier for frustrated parents or even those just starting out by equipping them with the information and tools they need to impact their child's education.
This book is a Step-by- step guide to attaining and understanding the diagnoses, IEP Process, accommodations, 504 plan, identifies specialist your child may need, and provides a list of resources for your families situations.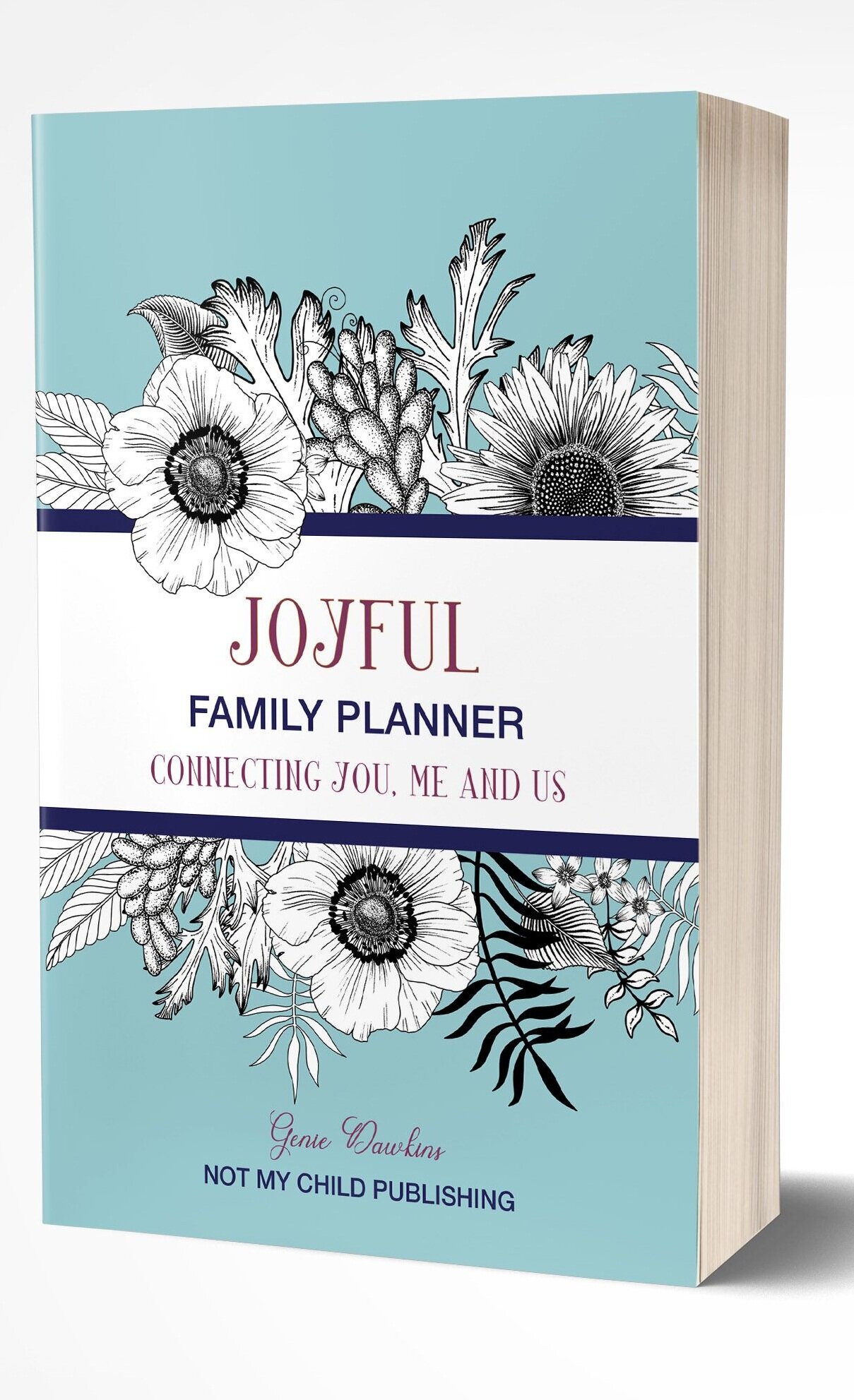 With the Joyful Family Planner, families raising special needs children can find the tools to balance their busy lives and help their whole family thrive.
Parenting is hard for everyone. This 90 day planner is the perfect tool for busy moms with equally busy lives. It's not easy balancing a family's schedule, especially when your child's needs may add extra challenges to your time management.
The Joyful Family Planner: Connecting Me, You, and Us was designed by best-selling author Genie Dawkins, an advocate for families with special needs children. The planner is beautifully illustrated with interiors designed to promote organization and calm even in your busiest days. It combines journaling and planning in a practical, personalized manner to help you coordinate your family's schedule.
In this journal, you'll find all the tools you need to fast-track your organization, including:
- Easy ways to track monthly and weekly goals
- Weekly and daily layouts
- Personal and family schedules
- Sections devoted to prioritizing tasks
- Journal sections provide reflection on your week that includes affirmations, gratitude and meditations
- Writing prompts for family and personal growth
- Quotes and meditations designed for support and self-care for special needs families
Within 90 days, you'll be able to increase your productivity, improve your time management skills, and keep your whole family's schedule in one easy-to-access place. The Joyful Family Planner is the perfect tool to bring your family together.
Connect, relate, and thrive with this daily planner perfect for busy moms everywhere.